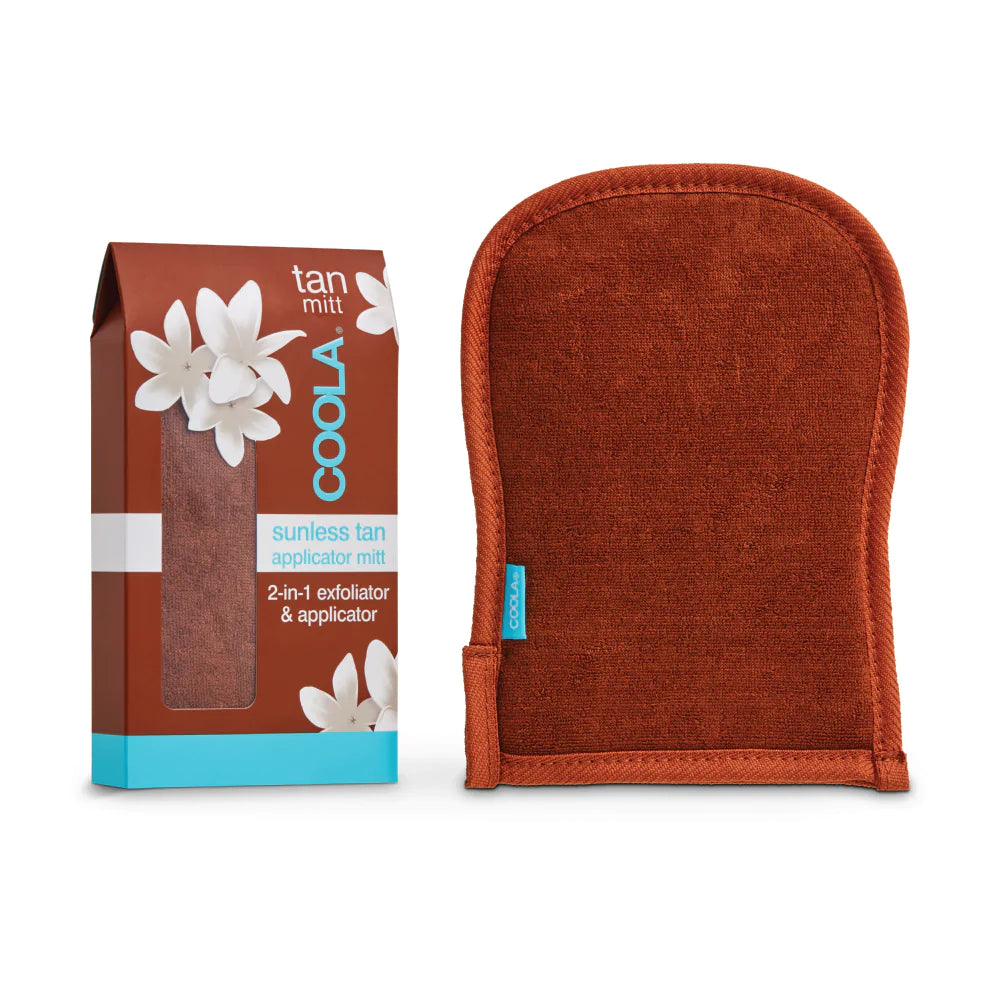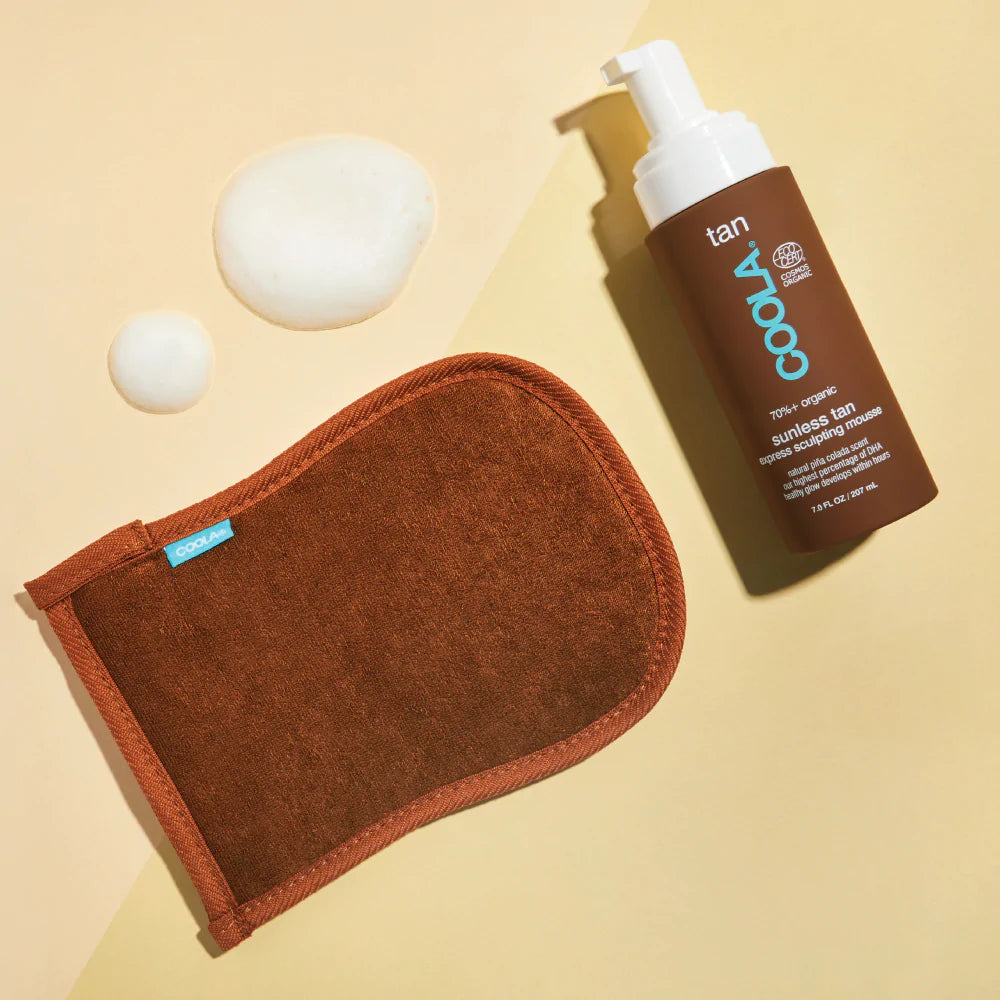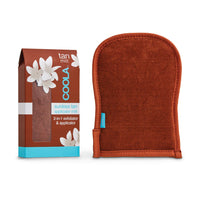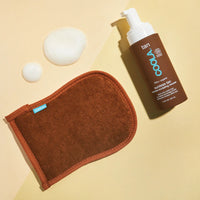 Coola Sunless Tan 2-In-1 Applicator/Exfoliator Mitt
Get your glow on all year long with our Organic Sunless Tan Collection and easy-to-use, 2-in-1 Exfoliator & Applicator Mitt. It's a match made in mitt heaven!
For best results, exfoliate using the coarse side of the mitt on wet or dry skin to prep for your sunless tan treatment. Apply your favorite COOLA Sunless Tan formula to the terrycloth applicator side (the terrycloth side should be damp or dry) and rub evenly onto dry skin for a glowing, streak-free tan. Hand wash and dry mitt after use. We recommend washing your hands after use as well.