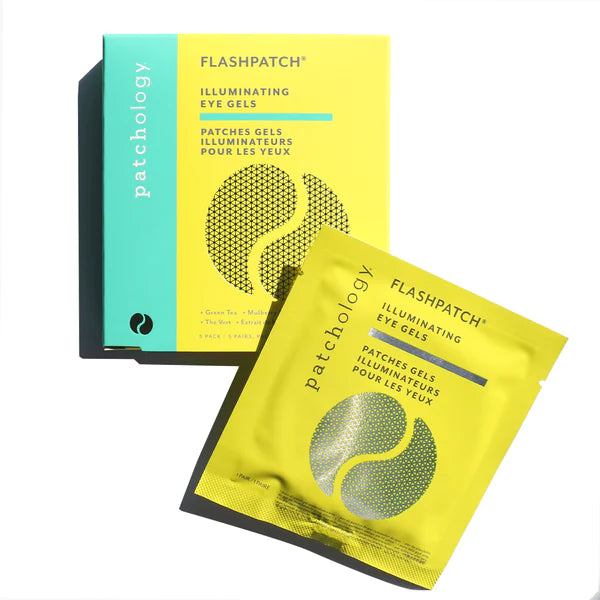 Patchology FlashPatch® Illuminating Eye Gels
Every now and then, we could use a little help in the glow department. And these Vitamin C-packed eye gels will do just that. Paired with green tea extract to lighten the appearance of dark circles, mulberry extract to illuminate from within and light-catching Pearlescent Minerals for an instant glow, you're about to see things on the bright side.
Our FlashPatch® Illuminating Eye Gels should become a daily part of your regular pre-makeup skin care regimen. They're perfect for travel, jet lag or pre-party prep. Step 1: Place 1 pair of gels onto clean, dry under-eye area for 5 minutes (or longer if desired). Step 2: Discard after use and massage remaining serum into skin
Mulberry extract, Vitamin C, Green Tea.