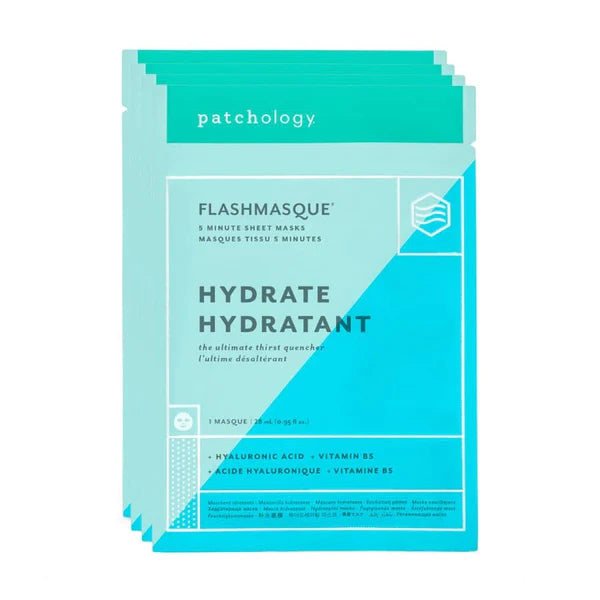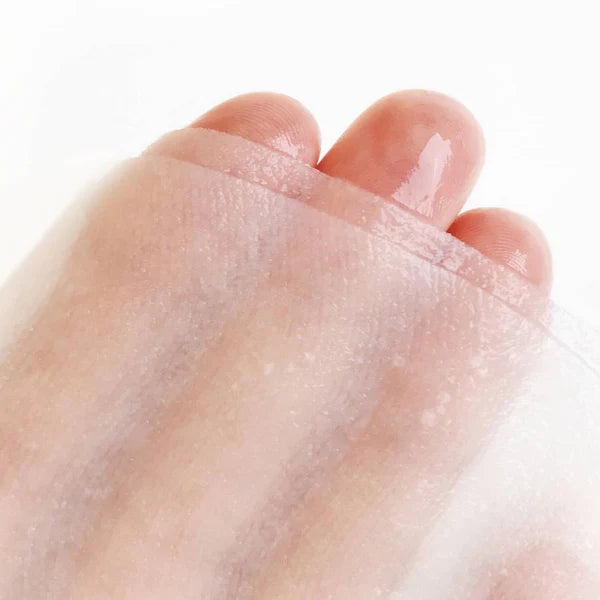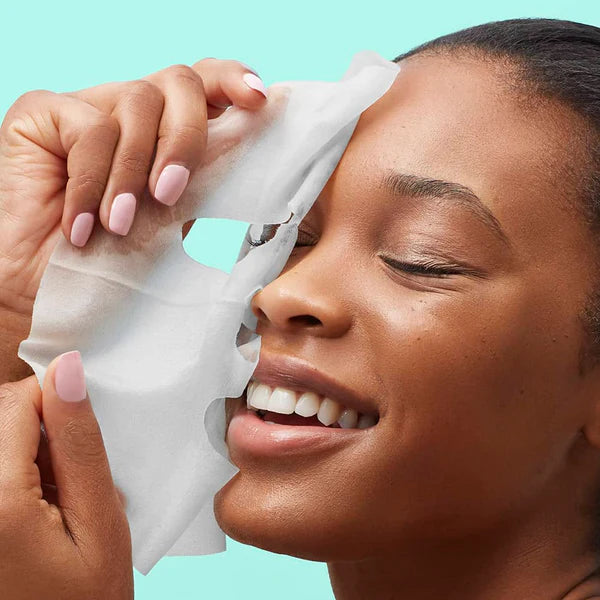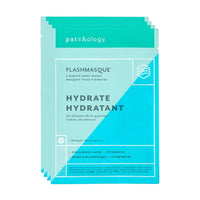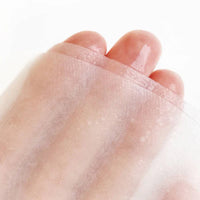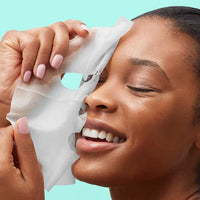 Patchology FlashMasque® Hydrate 5 Minute Sheet Mask
 FlashMasque® Hydrate 5 Minute Sheet Masks send in a much-needed surge of moisture to ease the tensions.
Traditional sheet masks take up to 20 minutes to work. But our advanced masque material accelerates delivery of essential ingredients Hyaluronic Acid and Vitamin B5 to improve elasticity and smooth your skin. And our highly advanced HydraSurge5™ Moisture System deeply hydrates for even more moisture.
FlashMasque® Hydrate 5 Minute Sheet Masks should be used once a week or as often as needed. Put them on before makeup or at night. Step 1: Unfold the masque and apply to clean, dry skin. Step 2: Place over your entire face, pressing the material snugly into facial contours. Step 3: Leave on for 5 minutes (or longer if desired). Step 4: Remove the masque. No need to rinse. The serum with fully absorb into skin. Follow with your normal skin care routine.
Hyaluronic Acid, Vitamin B5, Betaine.