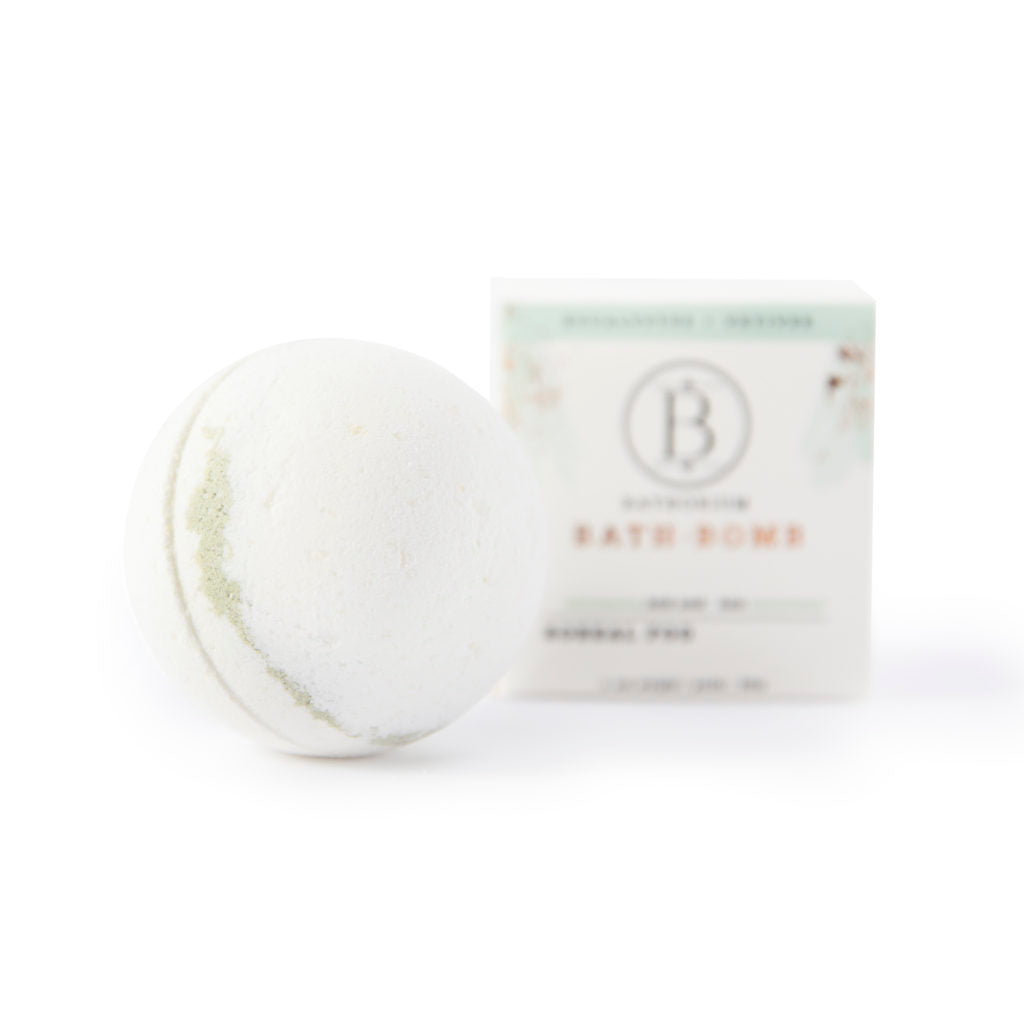 Bathorium Boreal Fog Bath Bomb
The charred smell of fresh burned lumber lingers throughout the entire bath. Smokey vetiver, powerful eucalyptus and green clay round out the soak, while pure epsom magnesium salt melt and cool sore muscles.
Size: 300g (1 Bath)
Hints of: Eucalyptus, Vetiver, Fir
Perfect for: Recovery, Detoxifying, Masculine Bath
Notable Ingredients:
Vetiver Root: Cultivated in Indonesia and used in ancient medicinal techniques, vetiver root gives a smoky scent to the water and can help calm anxiety and stress in your body
Eucalyptus: A staple in nordik spas, Eucalyptus's natural cooling sensation refreshes your skin and can help reduce inflammation while gently cleansing your skin
French Green Clay: This mineral-rich clay gets its signature green colour from algae and chlorophyll and can help draw out impurities in your skin
Step 1: Get naked. Step 2: Fill tub halfway with warm water, optimal temperature 38° C. Step 3: Drop the bomb in. Step 4: Get in. You've earned it.
Sodium Bicarbonate, Citric Acid, Sodium Chloride, Magnesium Sulfate, Kaolin, Zea Mays (Corn) Starch, Sodium Lauryl Sulfoacetate, Persea Americana (Avocado) Oil, Prunus Amygdalus (Almond) Oil, Montmorillonite, Abies Sibirica (Siberian Fir) Oil, Eucalyptus Globulus (Eucalyptus) Leaf Oil, Melaleuca Alternifolia (Tea Tree) Leaf Oil, Vetiveria Zizanoides (Vetiver) Root Essential Oil