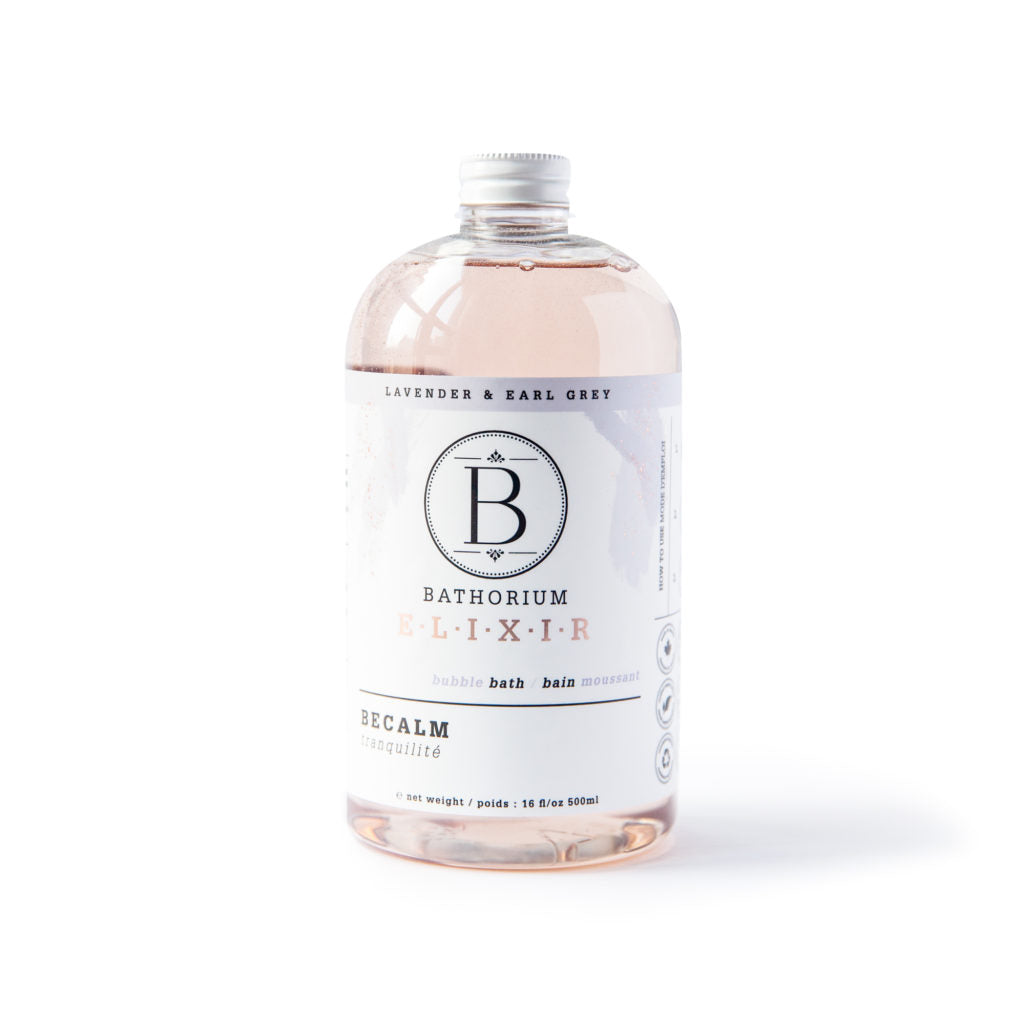 Bathorium BeCalm Bubble Elixr
Green, clean and natural bubble bath formulated without the use of harsh surfactants and detergents. Frothy long-lasting bubble bubbles that elevate your bath time to the next level.
500ml ELIXIR bottle will run approx 24 baths
Hints of: Lavender, Earl Grey Tea, Bergamont
Perfect for: Sleep
Notable ingredients:
Earl grey tea: Antioxidant-rich and promotes skin recovery
Bergamot oil: Clarifies and balances skin
Lavender essential oil: Calming and relaxing scent with skin soothing properties
Step 1: Begin fillg tub with warm water, optimal temperature 38° C. Step 2: Add 2-3 TBSP of Elixir under running water. Step 3: Get naked. Step 4: Get in. You've earned it.
Camellia Sinensis (Green Tea) Leaf Oil, Citrus Aurantium Bergamia (Bergamot Orange), Aqua, Coco-Betaine, Coco-Glucoside, Sodium Chloride, Gluconodelta Lactone, Sodium Benzoate, Sodium Citrate, Lavandula Angustifolia (English Lavender) Oil, Citrus Aurantium Amara (Bitter Orange) Neroli Oil, Citrus Aurantium Bergamia (Bergamot Orange) Oil