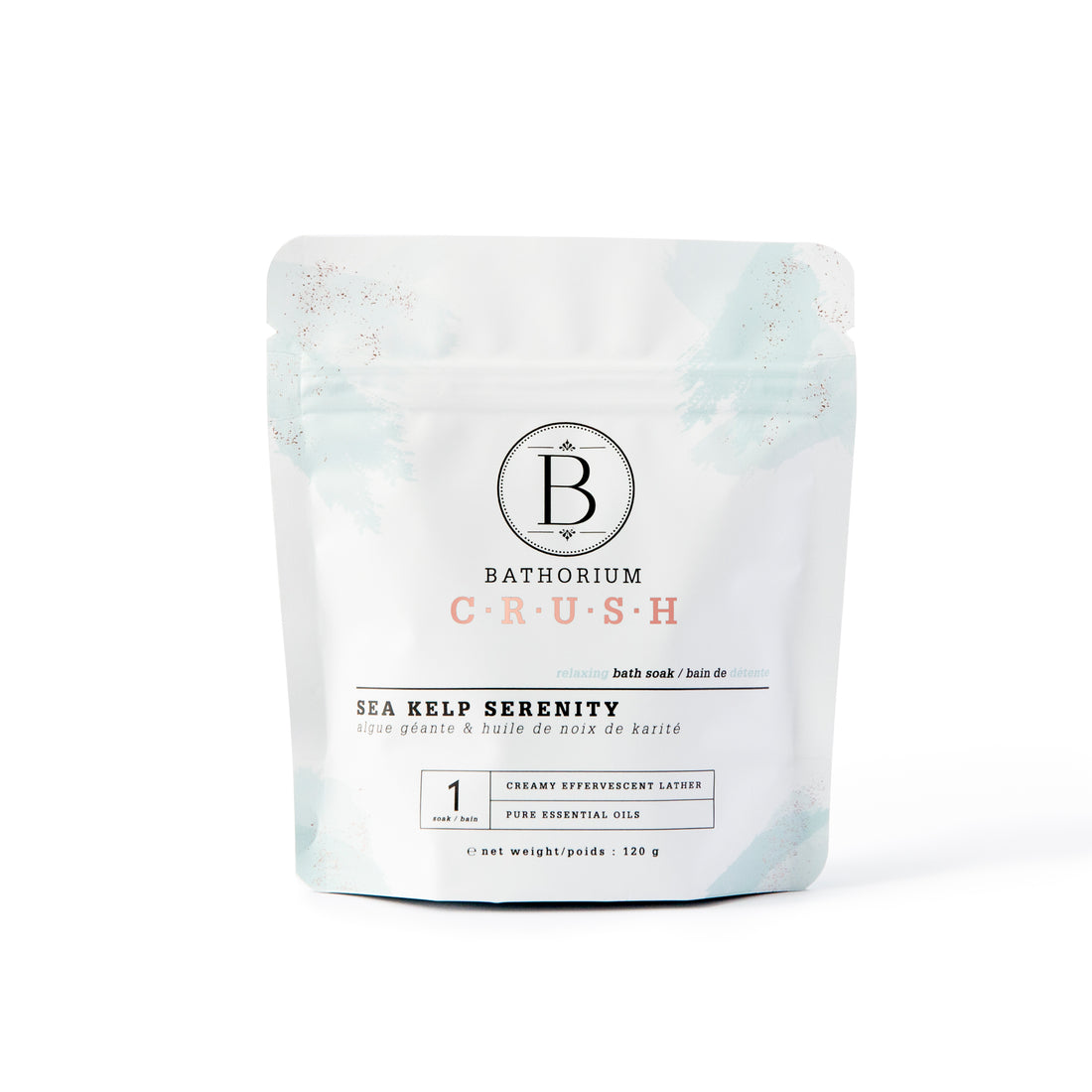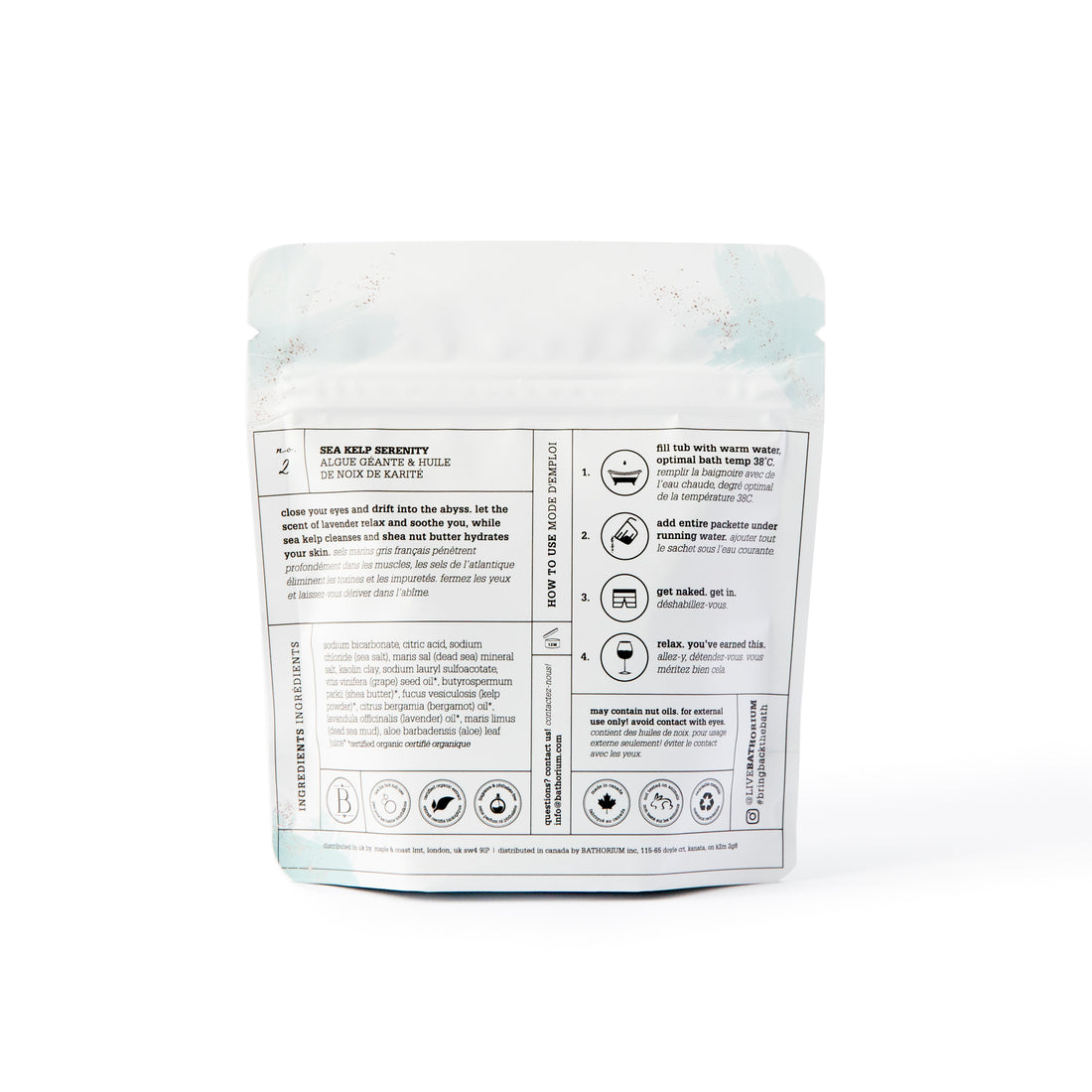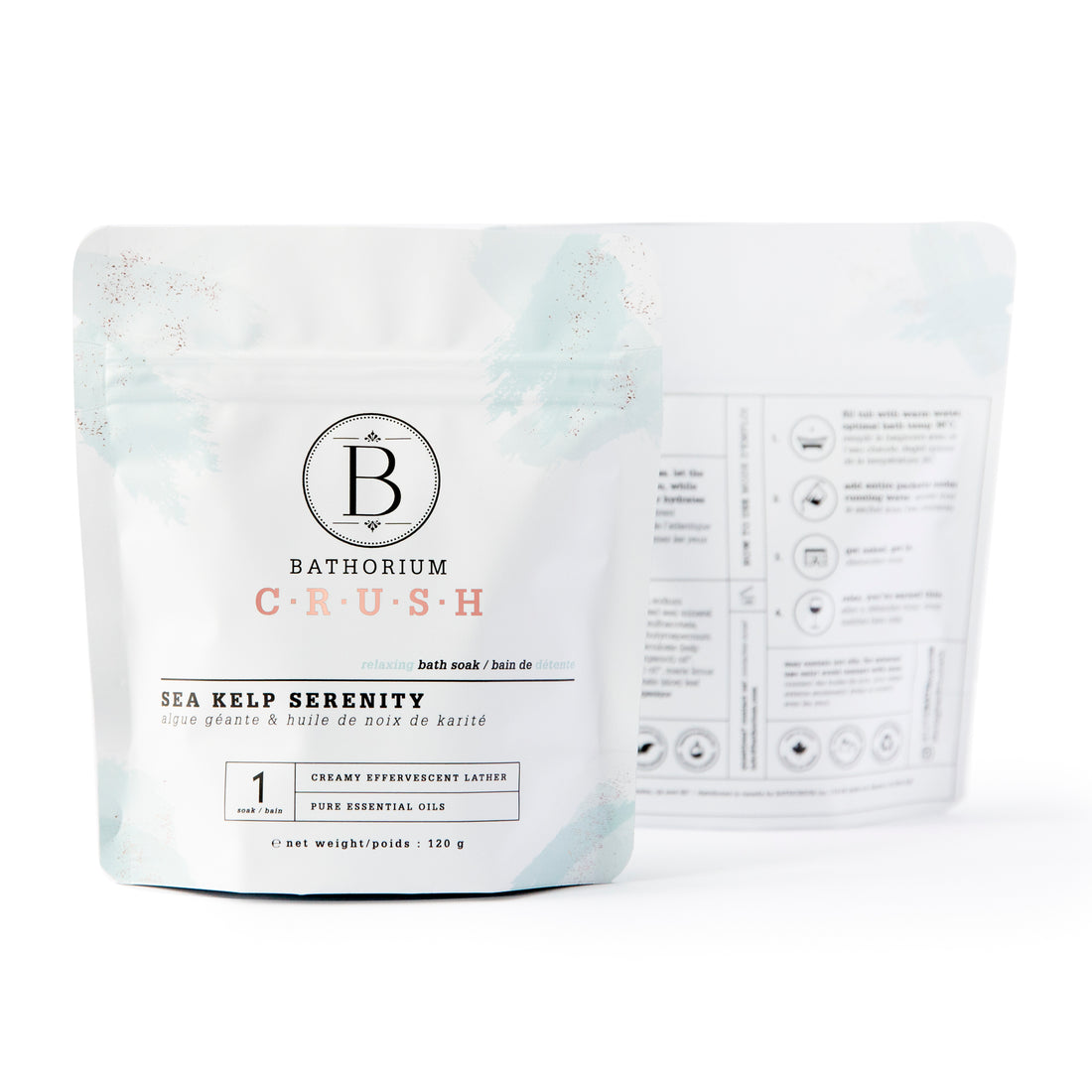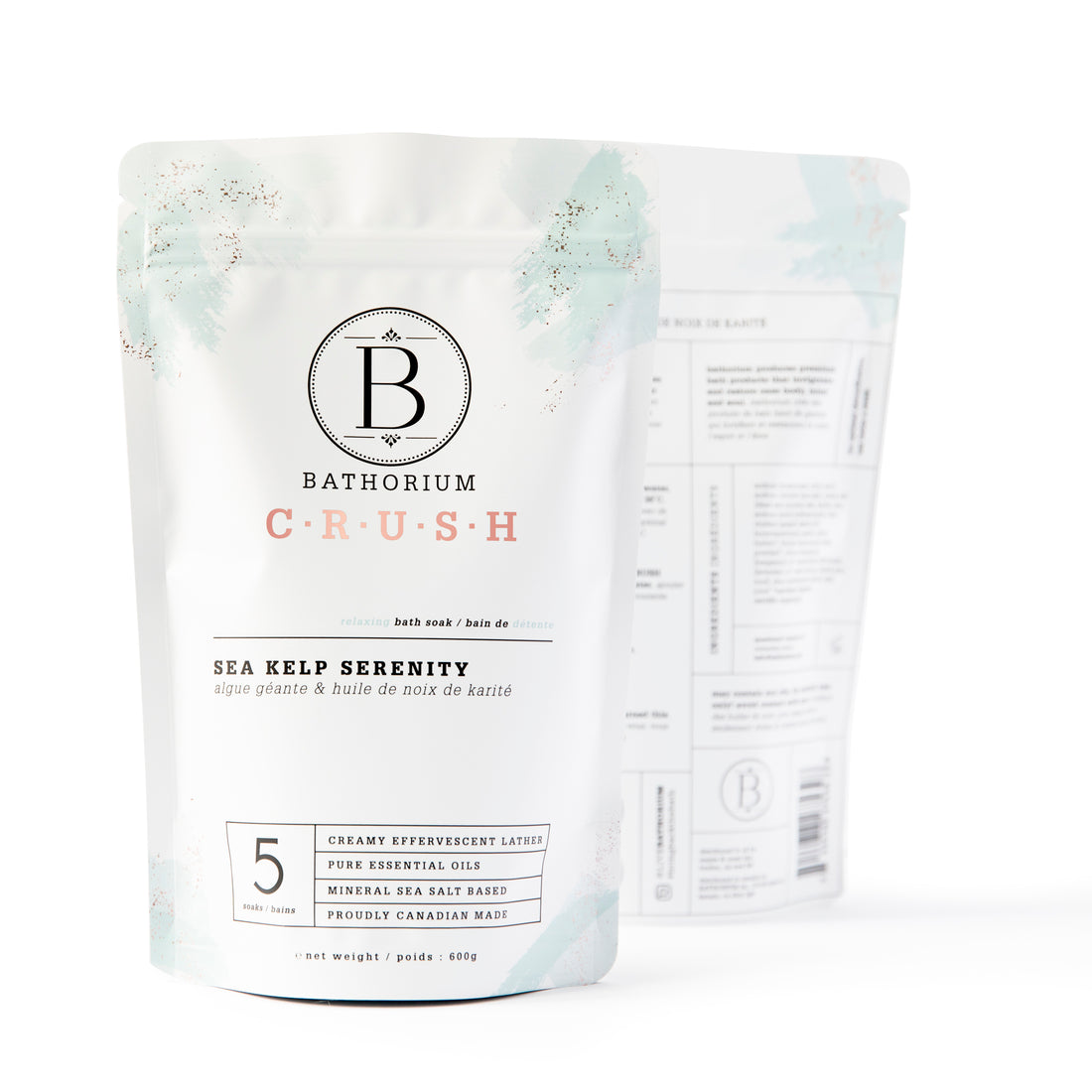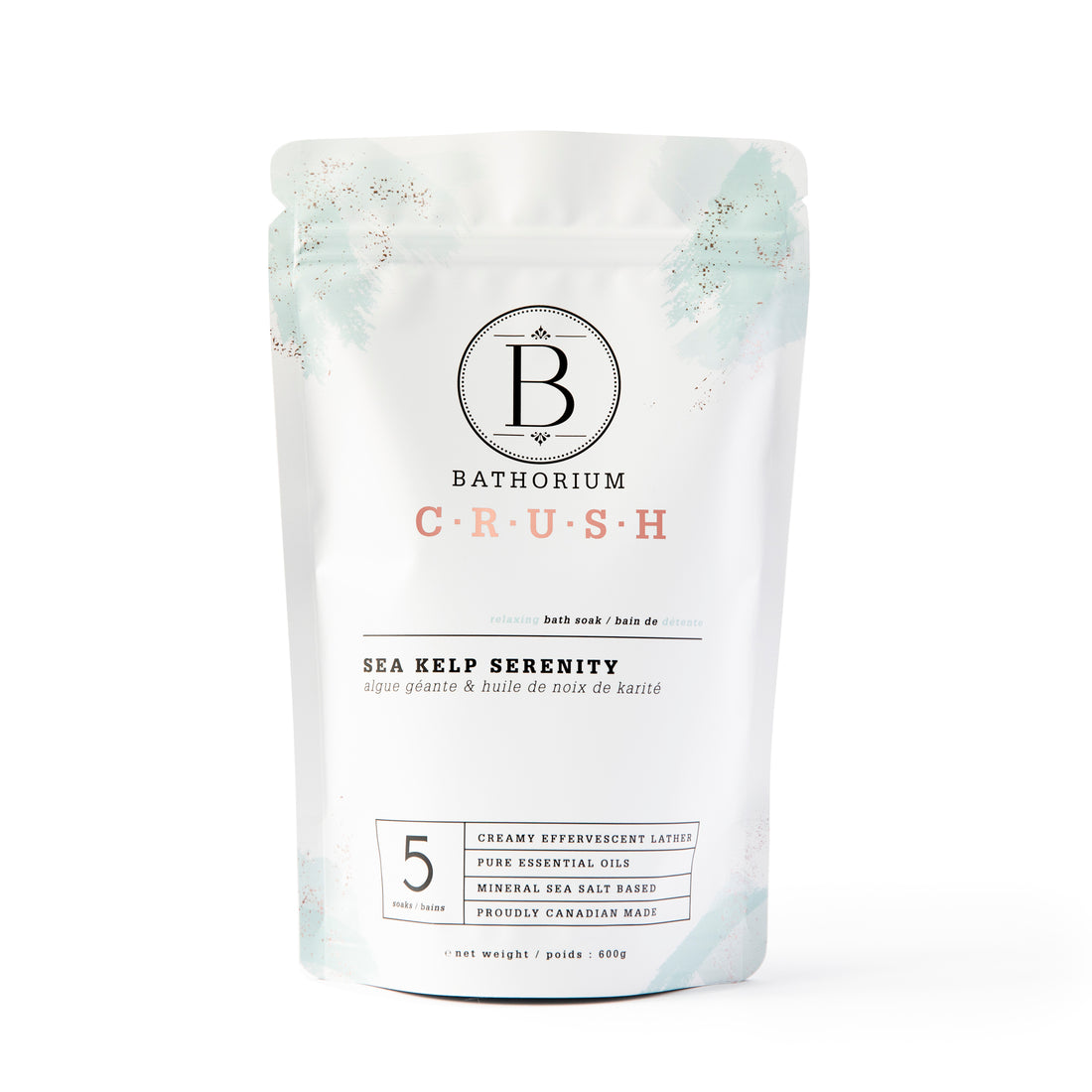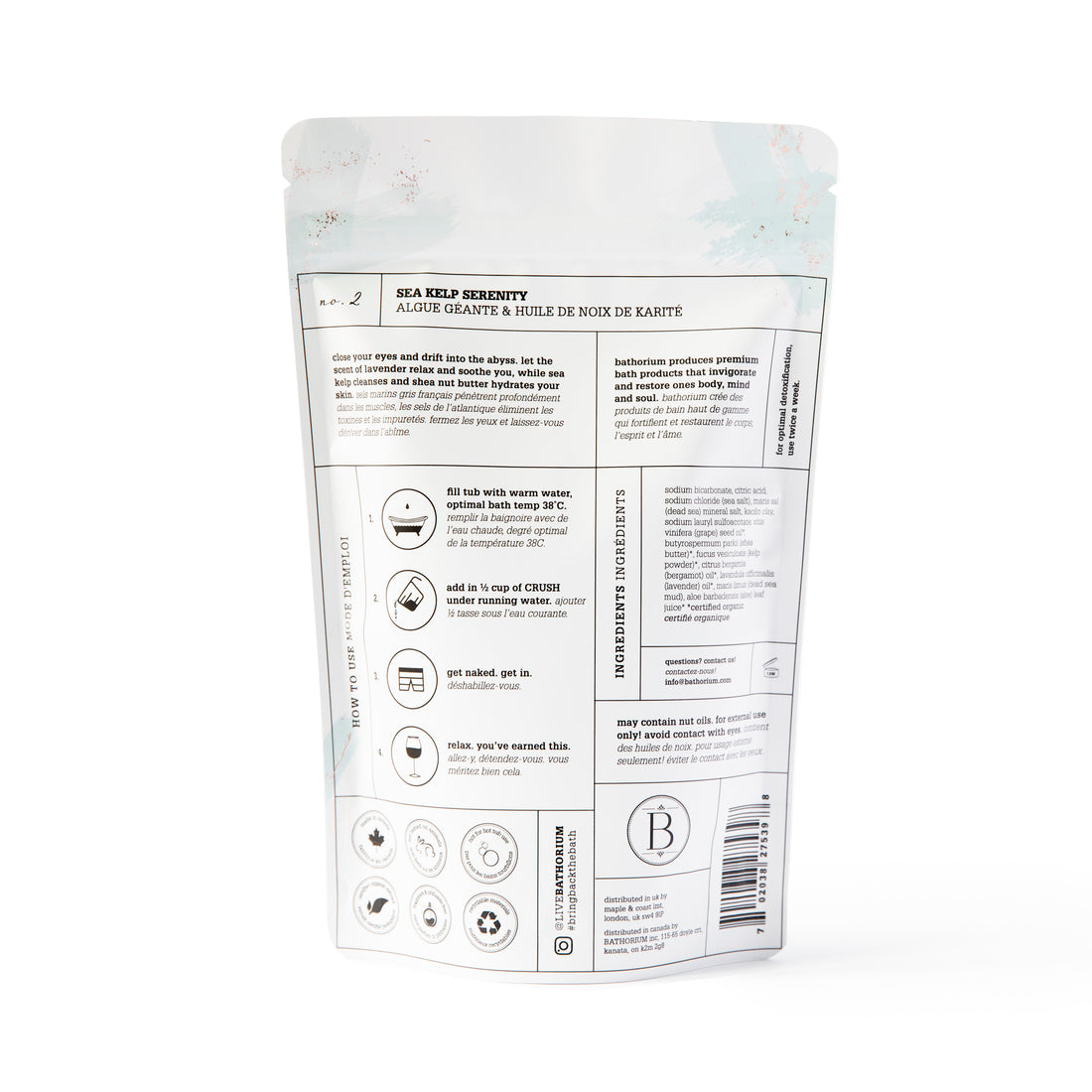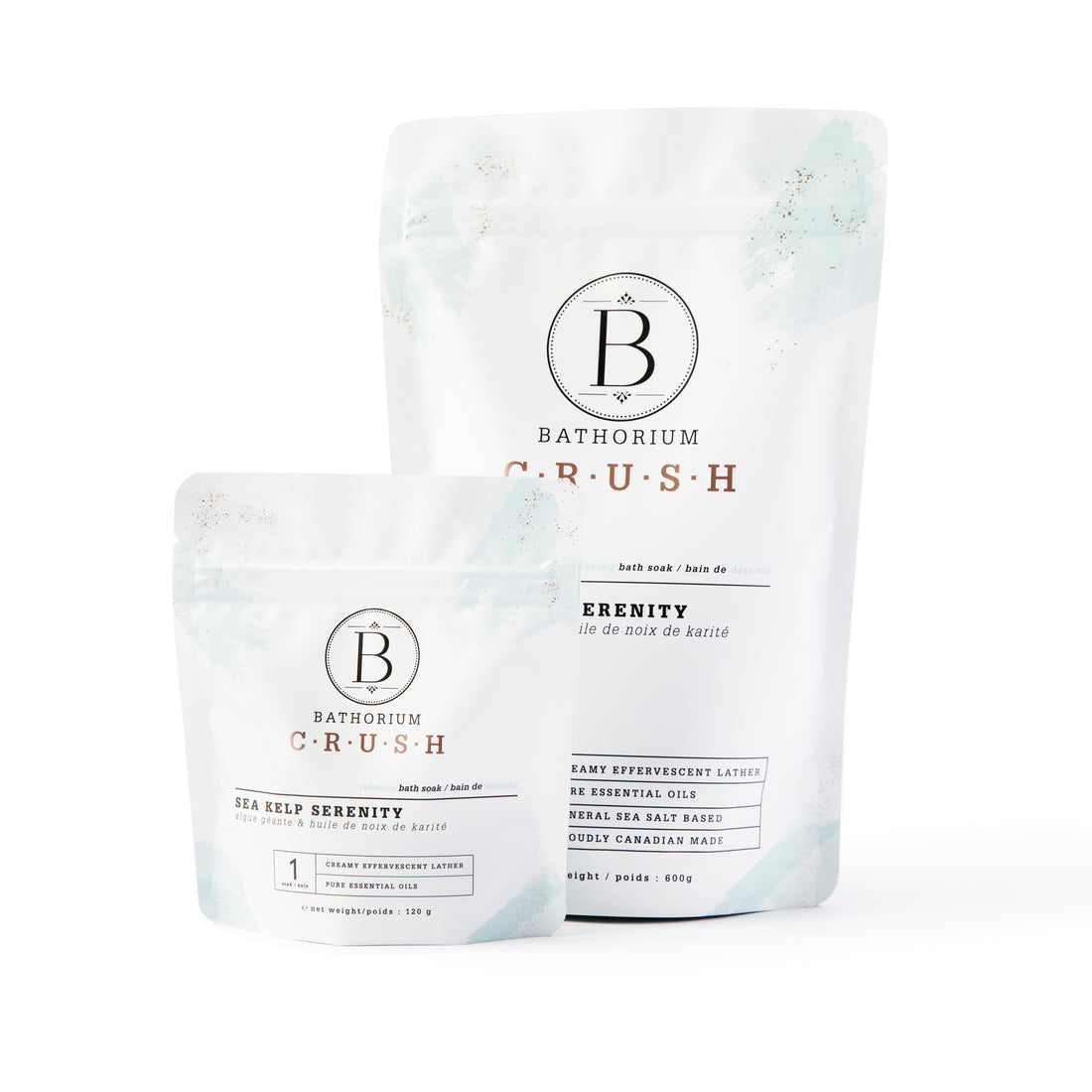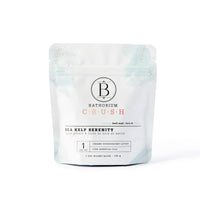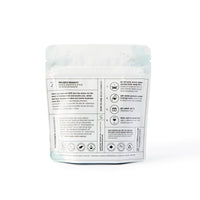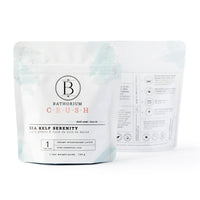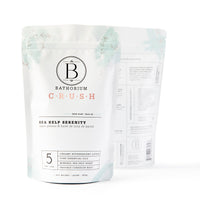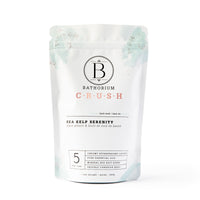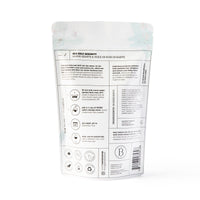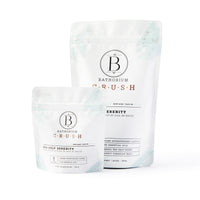 Bathorium Bath Crush- Sea Kelp Serenity
This dreamy Crush has the highest concentration of french sel de mer, dead sea mud and organic sea kelp. Sea kelp naturally calms the skin from inflammation while therapeutic lavender and bergamot essential oil balance and restore.
Leave the tub wrapped in the silk cloak of Shea butter, naturally hydrating head to toe.
Hints of: Bergamont, Lavender
Perfect for: Sleep, Hydrating, Sensitive skin
1. Fill the tub with warm water, optimal temp 38°C 2. Add entire 120g packet or 1/2 cup of Crush under running water 3. Get naked. Get in. 4. Relax. You deserve this.
Sodium Bicarbonate, Citric Acid, Sodium Chloride, Sea Salt, Kaolin, Sodium Lauryl Sulfoacetate, Vitis Vinifera (Grape) Seed Oil, Butyrospermum Parkii (Shea) Butter, Fucus Vesiculosis (Kelp) Powder, Citrus Aurantium Bergamia (Bergamot Orange) Oil, Lavandula Angustifolia (English Lavender) Oil, Dead Sea Mud, Aloe Barbadensis (Aloe Vera) Leaf Juice