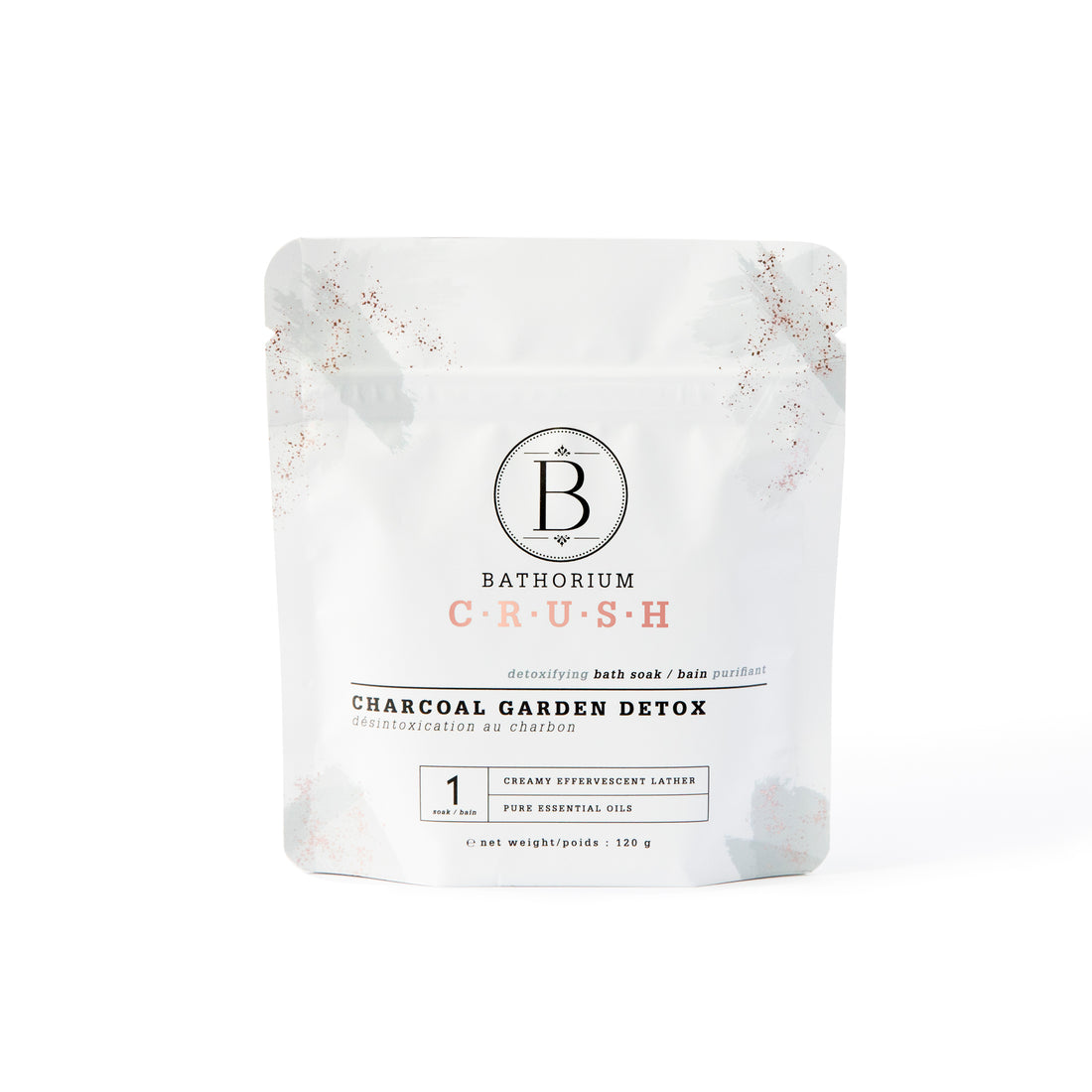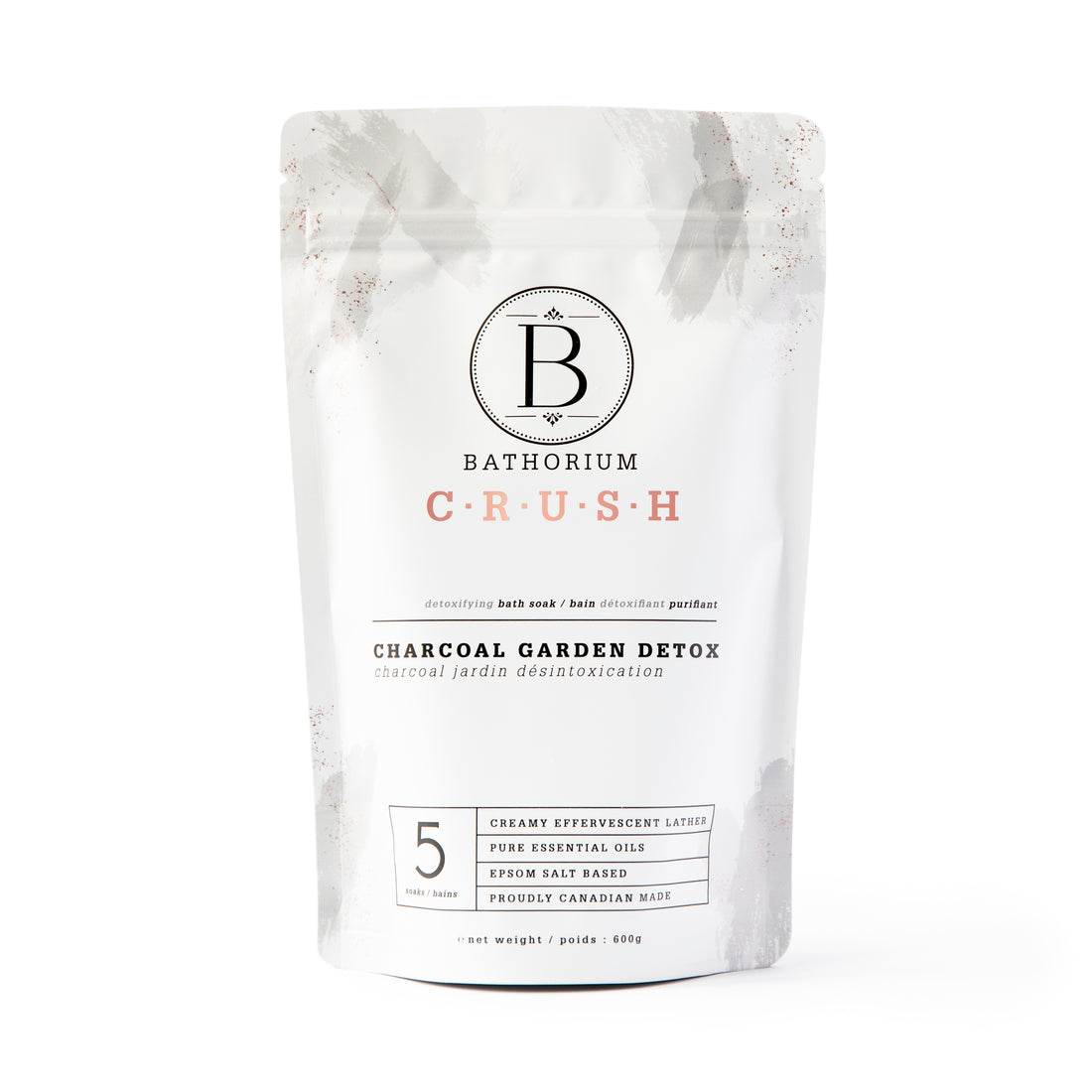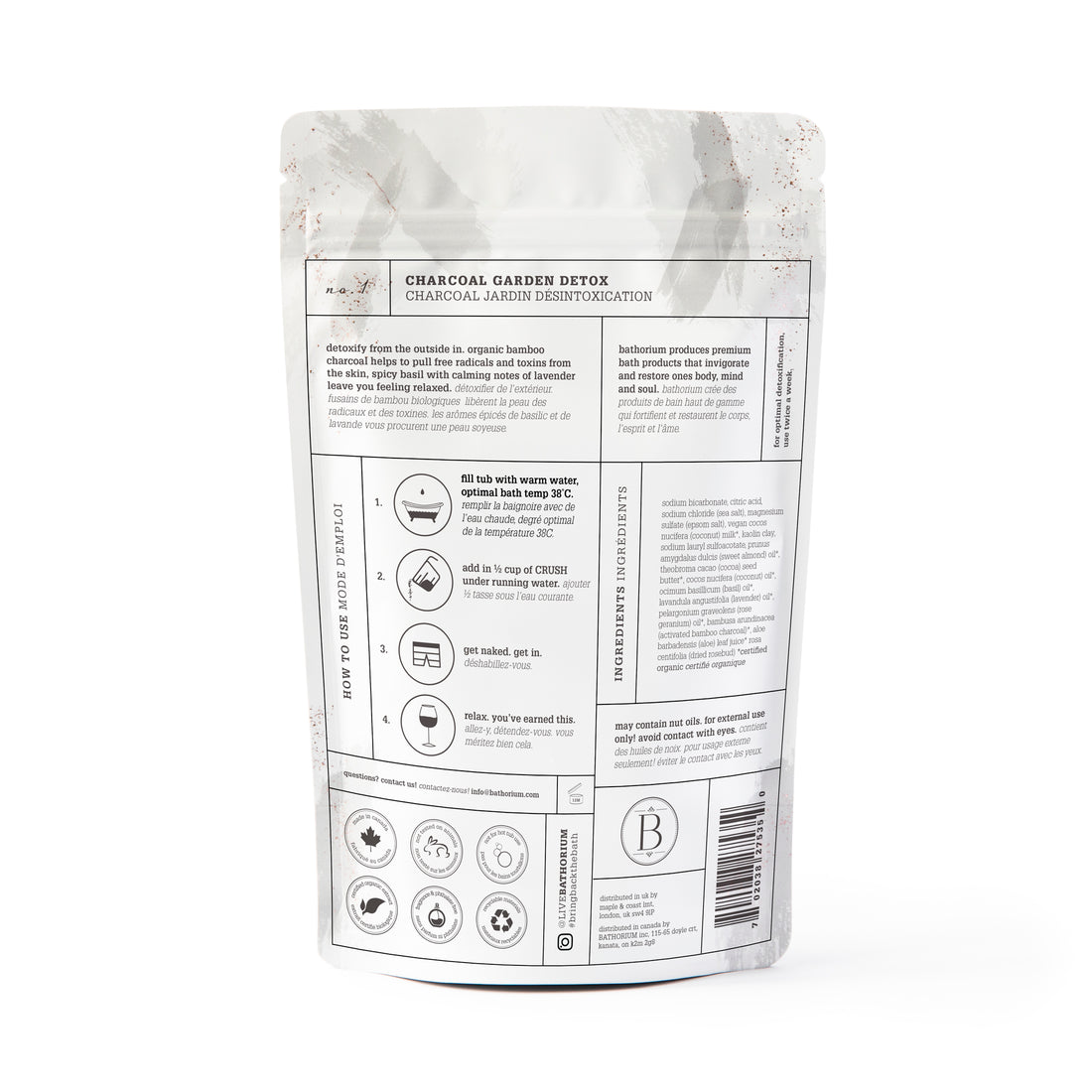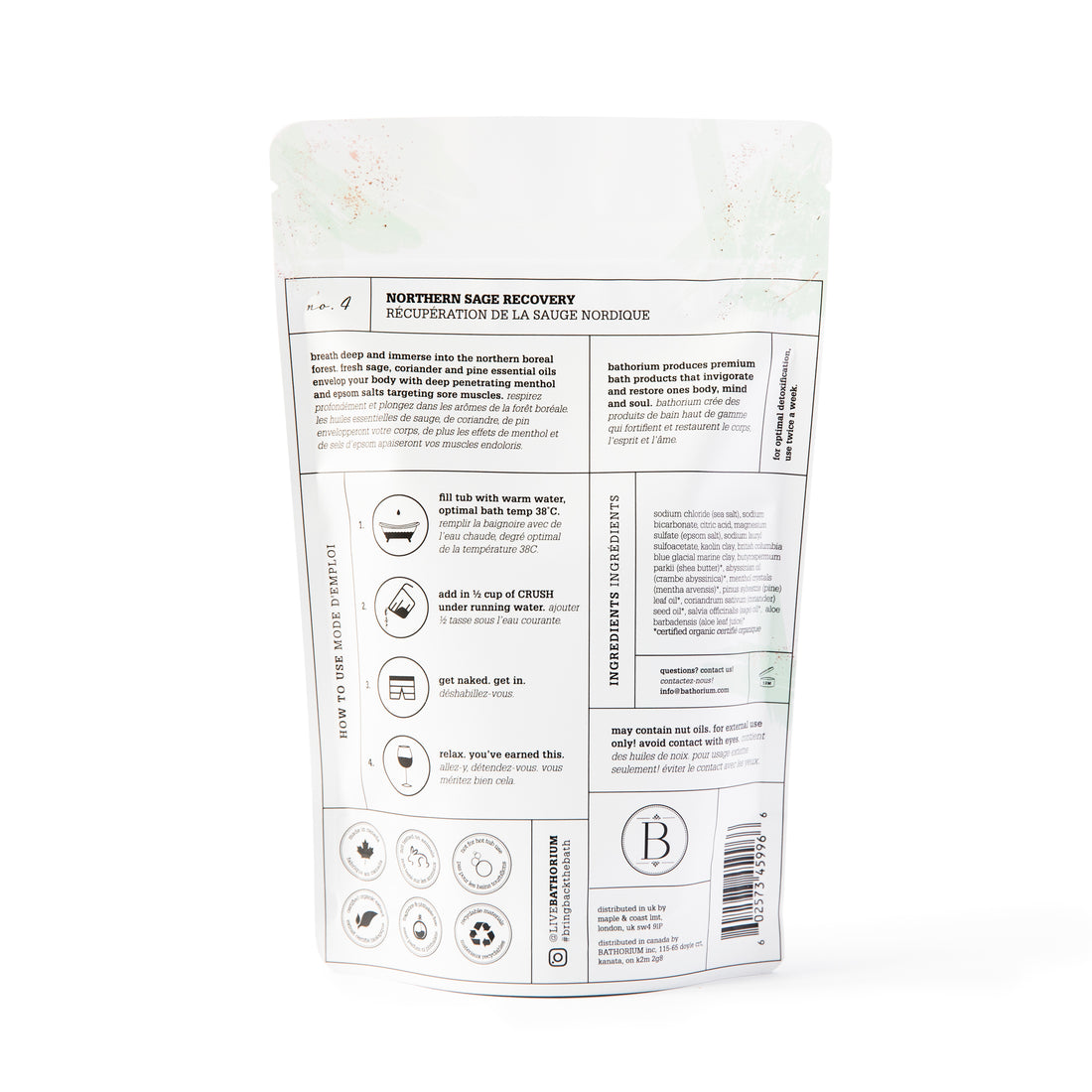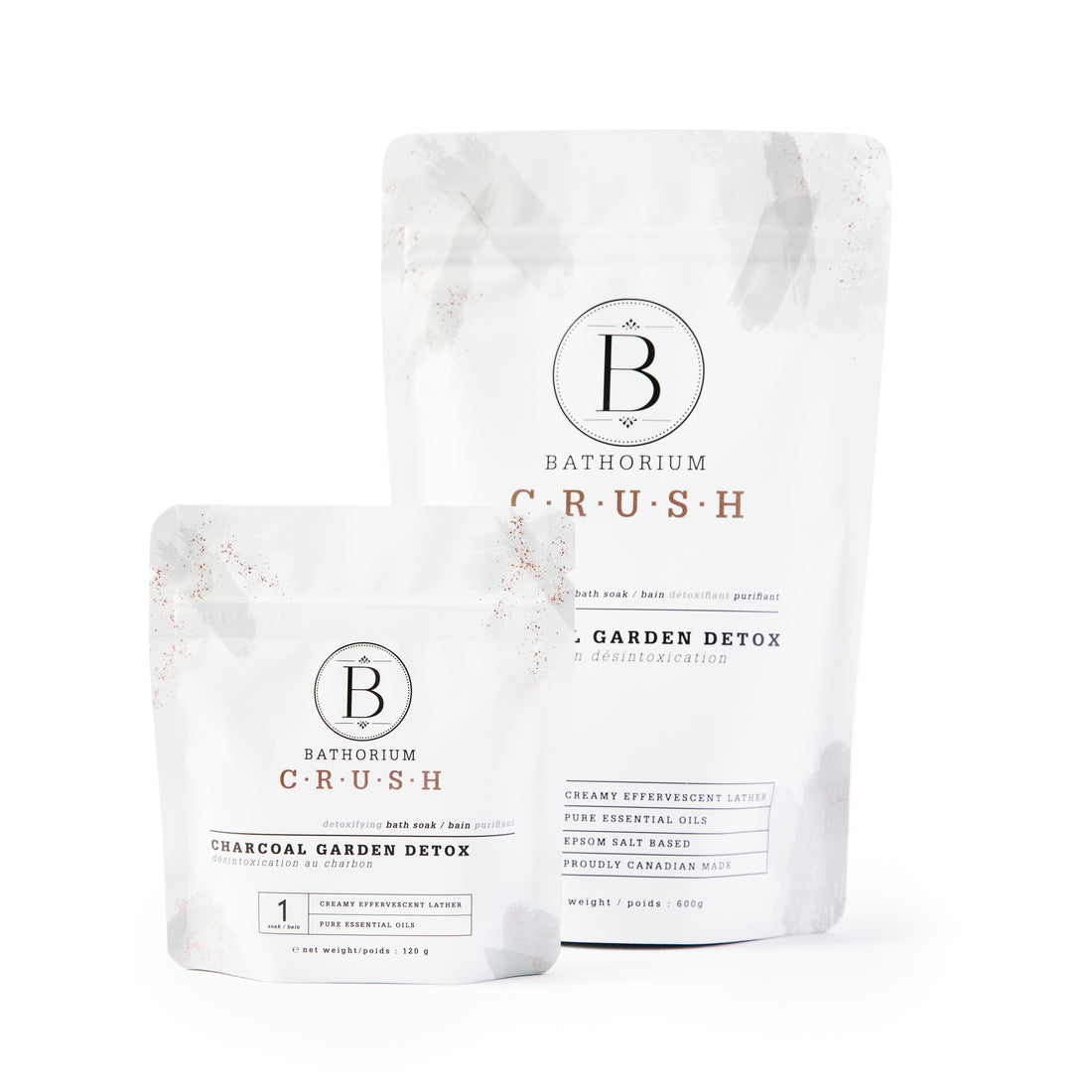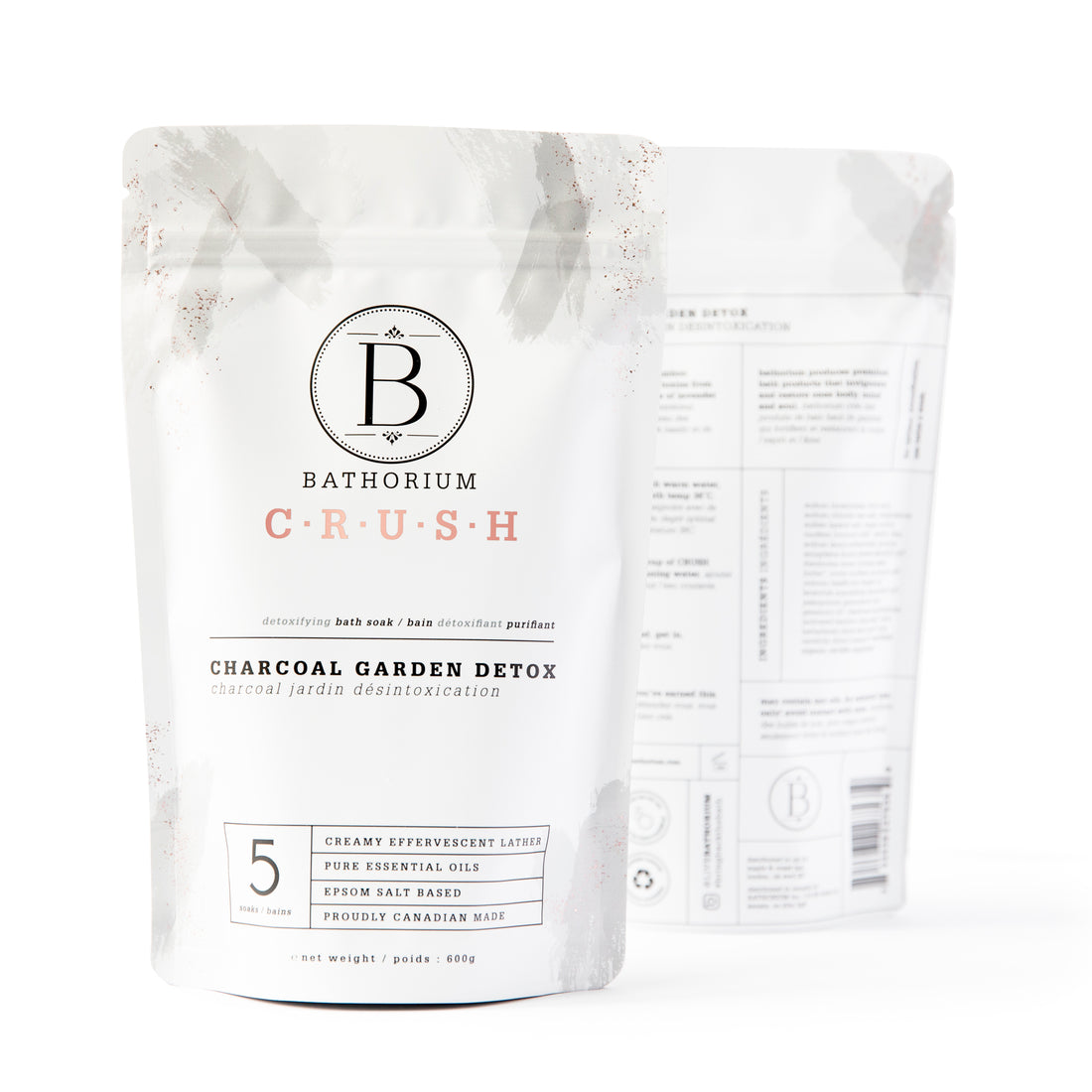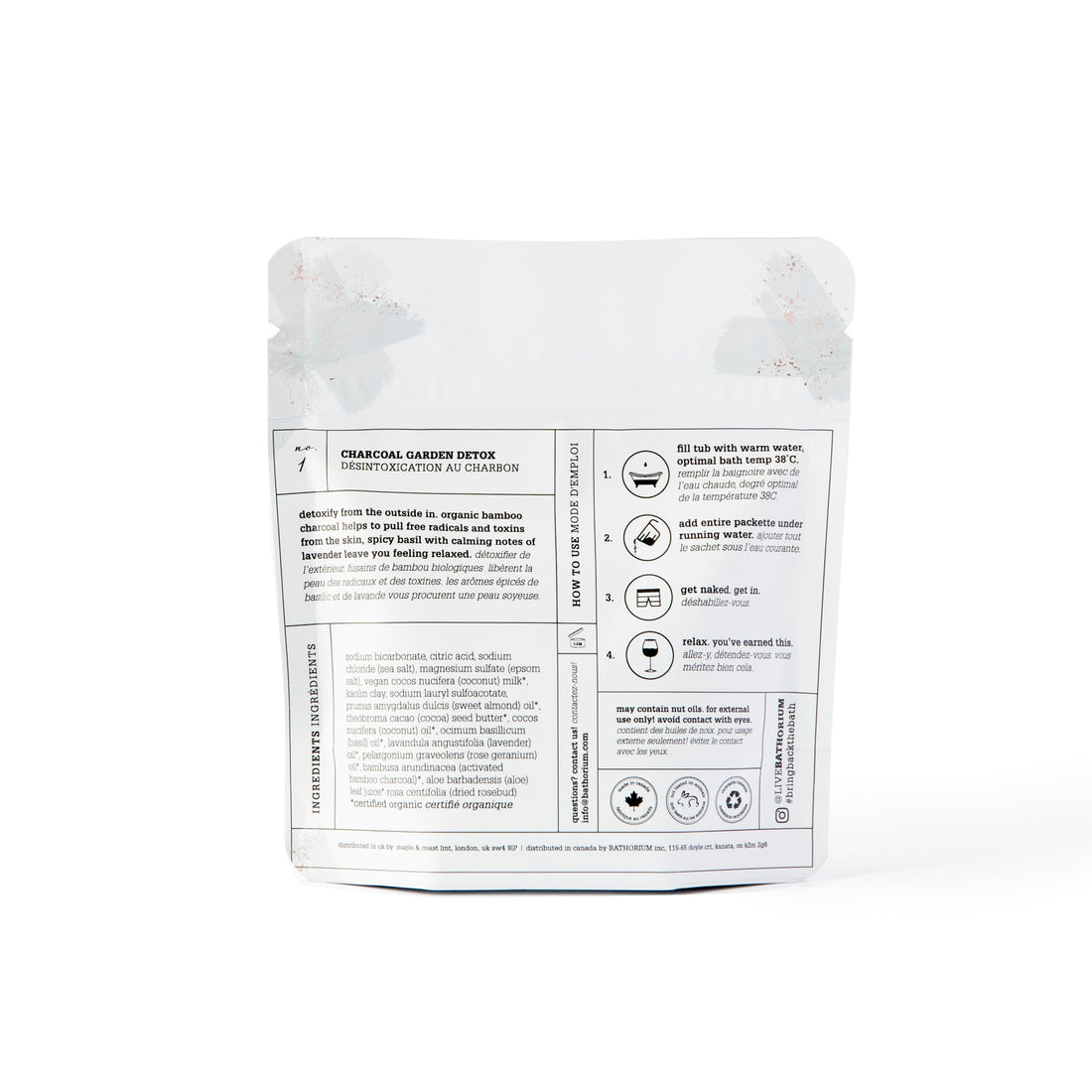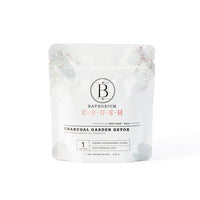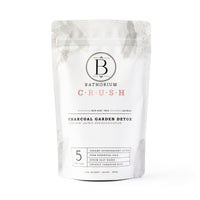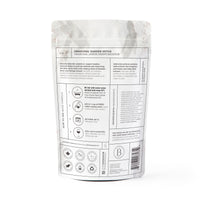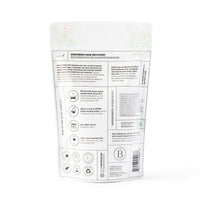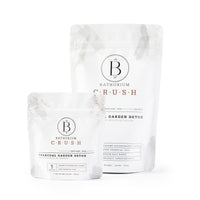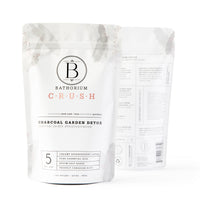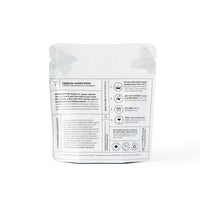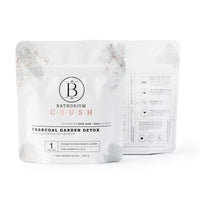 Bathorium Bath Crush- Charcoal Garden Detox
Organic activated bamboo charcoal pulls toxins and free radicals from the skin while the spicy oils of basil and calming lavender soothe the mind. Epsom salts + french sea salts relax your aching muscles while a skin softening coconut milk envelops your entire body.
Kiss that boring bath, goodbye.
FYI For a total bath detoxifying experience, soak for minimum 30 minutes with a cold rinse shower immediately following. Slip into a heated bath wrap and drink 8-16 oz purified mineral water to stay hydrated. Repeat weekly.
Hints of: Lavender, Basil, Rose

Perfect for: Detoxifying, Recovery, The Traveller, Cleansing
1. Fill the tub with warm water, optimal temp 38°C 2. Add entire 120g packet or 1/2 cup of Crush under running water 3. Get naked. Get in. 4. Relax. You deserve this.
Sodium Bicarbonate, Citric Acid, Sodium Chloride, Magnesium Sulfate, Cocos Nucifera (Coconut) Milk, Kaolin, Sodium Lauryl Sulfoacetate, Prunus Amygdalus (Almond) Oil, Theobroma Cacao (Cocoa) Seed Butter, Cocos Nucifera (Coconut) Oil, Ocimum Basilicum (Sweet Basil) Oil, Lavandula Angustifolia (English Lavender) Oil, Pelargonium Asperum (Rose Geranium) Oil, Bamboo (Bambusa Vulgaris) Charcoal, Aloe Barbadensis (Aloe Vera) Leaf Juice, Rosa Centifolia (Cabbage Rose) Buds